The content is accurate at the time of publication and is subject to change.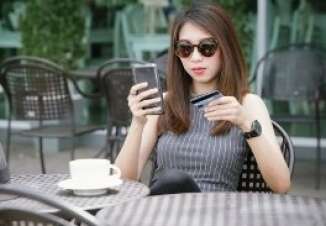 Getting a welcome bonus with a credit card—whether it delivers points, miles or cash back—can really sweeten the deal. But it can be a real downer if you apply and then find out you are not eligible for the bonus. However, American Express has now added a new tool into their application process that lets you know right away if you're not eligible for the bonus being offered.
How does it work? If you apply for the Platinum card from American Express because you want to score the 60,000 bonus points or even the Premier Rewards Gold card which comes with 25,000 points, in the past there was a chance that you wouldn't get the bonus. But you wouldn't know until you got the card.
With this new tool, when you apply the system lets you know before they check your credit score. If you are not eligible once you submit, the system will issue a warning letting you know that you won't get the bonus if you are approved. At this point, you can decide to apply anyway, or you can cancel your application. You can then try for a different card—one that will give you a bonus.
Why would you be denied the welcome bonus? You might have already received a sign-up bonus for the card in the past—American Express only lets people get a bonus one time for each card. Also, they can deny people the bonus if they think they are in the habit of applying for cards to get a bonus, use it and then get rid of the card (i.e., card churning).
But whatever the reason, this warning can save you time and save you from having your credit score checked for no reason at all.
More than bonus points
Both the Platinum card from American Express and the Premier Rewards Gold card come with bonus points if you are eligible, but they also come with other features and perks. For instance, the Platinum card from American Express was designed for travelers, giving them five points per dollar when buying airline tickets via airlines or American Express Travel, and when booking hotel rooms directly from hotels and American Express Travel. All other purchases earn them one point per dollar.
This card comes with a variety of travel-related perks, including access to Centurion Lounges, Platinum Travel Services and free benefits from the Hotel Collection. There is a $550 annual fee for this card.
With the Premier Rewards Gold card, people get triple points on flights earned when booking through airlines, as well as double points for spends at U.S.-based gas stations, supermarkets and restaurants. All other purchases net them one point per dollar.
There is no fee for this card the first year, but once the year is up, the fee is $195.
For more information, people can visit the website.