The content is accurate at the time of publication and is subject to change.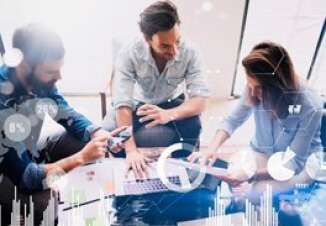 Brex, a corporate card designed for startups, is rolling out a new rewards program for their cardholders. With this new rewards program, cardholders earn 7x points when using their card for rideshares, as well as triple points when traveling and eating out. But that is not all they also earn double points when paying for recurring software and SaaS purchases. All other purchases get them one point per dollar.
Brex created their rewards program to provide startups with rewards that are valuable to them and reflect the things they spend the most on, using data they gleaned from analyzing the spending habits of their customers. According to their data at the very least customers can earn 20% more rewards when using the Brex credit card than they would when using cards by their competition.
What about those startups using smaller business credit cards? They suggest that they would earn 100% more rewards than they would with smaller business cards. "There has been tremendous demand within the startup community for a card rewards program that works for them," said Henrique Dubugras, co-founder and CEO of Brex.
"Using the deep insights we have on how our customers spend their money, we have built a program that helps them get the best benefit for every dollar they spend," he added.
Special offers for cardholders
Along with earning rewards, cardholders get access to a variety of offers from retailers that they may frequent on a regular basis or want to try out. They suggest that these startup-specific partner offers have a $25,000 value.
What kind of discounts can they expect to find included in the rewards package? Right now cardholders can take advantage of offers by Amazon Web Services, Salesforce, WeWork, Zendesk, HubSpot and Instacart, as well as others. For instance, they are currently offering up to $5000 in credit during the year for those interested in using Amazon Web Services and 15% off the list price of new office space at WeWork for half a year.
There is no annual fee for this card and there is no spending cap. The Brex card is part of the Visa network so it is accepted anywhere that takes Visa.
People who are interested in learning more about the Brex card or the rewards program can visit the website.