The content is accurate at the time of publication and is subject to change.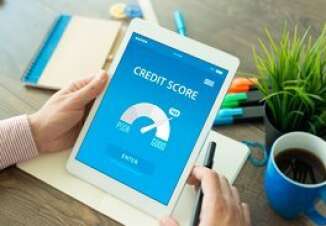 It can be daunting when you're looking for a way to increase your credit score so you can get a new credit card or apply for a loan, but FICO's new Score Planner was designed to make it easier. With the FICO Score Planner, people determine their goal and the system then analyzes all the data, including their credit score and credit report, to provide them with some actions they could take to make their goal a reality.
The FICO Score Planner also lets people track their progress while working toward meeting their goal. This tool is available via lenders and resellers rather than through FICO directly. A special algorithm is employed to determine the actions needed to increase the FICO score.
"FICO is committed to bringing innovative, new, financial education solutions for consumers to our lender and reseller partners," said Geoff Smith, vice president, Consumer Scores, at FICO.
"The FICO Score Planner is our latest unique tool that enables lenders and reseller partners to help their customers understand how to better manage and monitor their progress to improved financial health. There is nothing like this in the market today," he added.
The FICO Score Planner was designed to be both intuitive and easy-to-navigate so that people can quickly use it to increase their credit score and get a better understanding of where they are at financially. In keeping with this theme, every month people also get an update letting them know how close they are to making their goal. They can also reset their goal if need be and get a new action plan.
Good for lenders too
The FICO Score Planner is one of the many tools available to lenders and resellers, designed to help consumers get a handle on their financial health and keep improving their financial picture, whether they are looking to get another credit card, a mortgage or something else.
"The products available at Experian.com help people to take control of their financial health," said Jeff Softley, Chief Marketing and Revenue Officer at Experian Consumer Services. "The FICO Score Planner provides important information that strengthens the value of those products."