The content is accurate at the time of publication and is subject to change.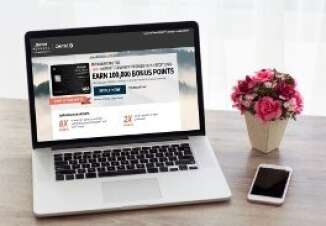 People who have been waiting for the new Marriott Rewards Premier Plus Credit Card to be rolled out don't have to wait any longer because the card is now available. Just in time for the summer, this card offers cardholders 100,000 bonus points, along with 6x points on every buck spent at both Marriott Rewards and SPG hotels—a l other purchases net them double points.
The card comes with other benefits as well, including a free night on the house each year for their card anniversary, Marriott Rewards Gold Elite Benefits with a $35,000 spend and no foreign transaction fees to deal with when traveling.
Starting in August, cardholders will be able to get free Wi-Fi with their stays, too. Another perk is coming in 2019—every year card members will get 15 elite night credits.
The 100,000-point bonus
In order to snag the 100,000 bonus points, people must spend $5,000 with their new card over the first three months of having it. When it comes to earning those 6x points, they can choose from over 6,500 properties to stay at, located in 127 different countries.
There is a $95 fee for this card, and people can find more information about it on the website. That said, people who already have the current Marriott Rewards Premier credit card can apply to upgrade their card via this website set up for that purpose.
Passions and travel
Along with the new card, Marriott conducted travel study, finding that for 96 percent of people who are planning on taking a trip over the next 12 to 18 months, making sure that their travel plans make it possible for them to delve into their passions is optimal. For 85 percent, that means planning a holiday that lets them spend time with the people they love.
Getting out of their comfort zone was important for 76 percent of people, and for 78 percent, getting into a new zone let them get a feel for new cultures.
When it came to travel, they also found that 58 percent have a cashback credit card on hand that they can use on holiday.