The content is accurate at the time of publication and is subject to change.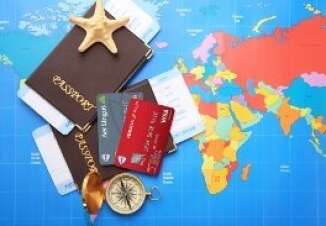 Chase Card Services has partnered up with the Avios Group to roll out the Iberia Visa Signature card, and they are planning on launching an Aer Lingus Visa Signature card during the spring. With these cards, customers will earn three Avios for every dollar they spend when traveling with Iberia, Aer Lingus, British Airways, LEVEL and OpenSkies. All other purchases, whether it's groceries, movie tickets or something else, earn one Avio per dollar.
At the end of last year, Iberia Plus and AerClub joined the Chase Ultimate Rewards program as point transfer partners. With the inking of this deal, cardholders could transfer points to Avios in batches of 1,000 at 1:1 value, making one point equal to one Avios.
"We are excited to welcome two new partners to our co-brand card business," said Leslie Gillin, Chase Co-Brand Cards President. "Whether customers are looking to travel to see relatives, learn more about their roots, or are planning their summer travel to Europe, they can now do so by earning three Avios per dollar spent on the airlines," she added.
The Iberia Visa Signature Card
With the Iberia Visa Signature, cardholders can earn a total of 75,000 bonus Avios. They receive 50,000 Avios once they spend $3,000 during the first 90 days of having the card, and then they get another 25,000 Avios after spending $10,000 during the first 12 months.
Cardholders also get a $1,000 flight discount voucher if they spend $30,000 during a year, along with a 10 percent discount when buying tickets via Iberia.com.
A variety of additional benefits are also included with this card, such as:
No foreign transaction fees
Auto rental collision damage waiver
Lost luggage reimbursement
Purchase protection
"Through our new Iberia Visa Signature card, our U.S. customers will now be able to make more of their Iberia flights from our U.S. gateways: Boston, Chicago, Los Angeles, Miami, New York or San Francisco to any of the 100 destinations we offer in Europe, the Middle East and Africa via our hub in Madrid," said Renata Rached, Iberia's head of Loyalty.
"We are excited to bring more of Iberia Airlines, and all it stands for, to U.S. customers," she added.
There is a $95 annual fee for this card. To get more information, visit this website.
The Aer Lingus Visa Signature Card
This card will be available in the Spring, but some of the benefits that go with being a cardholder have already been unveiled. Card members will be eligible for a companion ticket, which they earn after spending $30,000 in a year. You must buy an economy class seat in order to use the companion ticket.
Cardholders also get priority boarding when flying from and to the U.S.
Additional benefits for this card include:
No foreign transaction fees
Auto rental collision damage waiver
Lost luggage reimbursement
Purchase protection
This card has a $95 annual fee.