The content is accurate at the time of publication and is subject to change.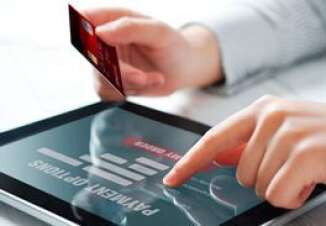 Consumers who use Quicken may be happy to know that the finance software company is rolling out the Quicken World Mastercard, offering double points on everything from gas and groceries to eating out and buying Quicken software.
Along with the double points cardholders will also get a complementary Quicken Deluxe Subscription, once they spend $500 during the first 3 months they have their new card. Individuals who already have this subscription will get a one-year extension for free.
People will be able to integrate the credit card into the Quicken software too, so they can track their spending more easily. "We worked closely with U.S. Bank to create the first credit card that rewards Quicken users for managing their finances effectively," said Daniel A. Chen, Head of Business Development at Quicken.
"The Quicken World Mastercard is a new finance tool on your phone and in your wallet. With the card and the Quicken mobile app, users will track spending better, earn meaningful rewards on everyday purchases, and ultimately reach their financial goals faster," he added.
Cardholders will get real-time transaction notifications via the Quicken mobile app, while also being able to use the cards built in tap and go technology at the register.
Credit card perks
With this card, people also get access to a variety of benefits and perks. For instance, Boingo Wi-Fi is included in the package, along with a Cellular Protection Plan. Concierge Service is also included in the package, which can be a real help when you are traveling.
Additional perks include:
Rideshare Insurance covering lost items

Zero Fraud Liability

Masterpass digital wallet
There is no annual fee for the Quicken World Mastercard, and it is issued by U.S. Bank. "We put our clients at the center of our business, and in this case, it was to assist Quicken in its mission to help individuals create healthy financial habits," said John Steward, president of U.S. Bank Retail Payment Solutions.
"The Quicken World Mastercard supports mindful spending with every purchase by keeping cardmembers aware of their spending across all of their personal financial categories," he added.