The content is accurate at the time of publication and is subject to change.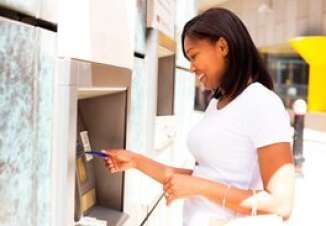 Staying vigilant is essential when using your debit cards, especially with the number of ATMs and point-of-sale (POS) devices being compromised up by 21% when compared to last year's data, according to FICO. What about actual debit cards? Here too there has been an increase, with a 39% upswing from last year in the number of compromised debit cards.
This data suggests consumers should take care when using their cards at an ATM and take a look at their statements and transactions often to catch any issues early. The data according to FICO suggests that the number of issues with debit cards is on track to set an all-time high.
"The rate of fraud pattern changes has accelerated in the last 24 months, requiring us to continuously adapt our predictive analytics to stay on top of this criminal behavior," said TJ Horan, vice president, who oversees FICO's fraud solutions.
"We have introduced new AI technology into our FICO Falcon Fraud Manager platform, which protects most of the payment cards in the U.S.," Horan says.
Increased fraud is a yearly trend
When looking at the data it appears that instances of fraud are increasing every year. In a 2016 study, FICO reported that there had been a 30% upswing in compromised devices when compared to the previous year. They also found a 70% increase when they looked at card fraud for the same period. This data does not include fraudulent activity taking place via online portals.
Tips from FICO
FICO has come up with some tips to help people avoid having their cards compromised. When you are at an ATM and something seems off about the machine or your card doesn't go in smoothly they suggest using a different machine. They also suggest staying away from machines when people are hanging out nearby and while it may be tempting to strike up a conversation, refrain from chatting with strangers.
While using a machine, if your card is stuck call your issuer right away, and ask them to send you a new card. Asking for a new card is also the way to go if you believe there is any chance your card has been compromised when shopping or dining out – and change your password and PIN.
Finally, keeping all your card issuers in the loop by updating your address and phone number is a great way to make sure you get alerted to fraud faster.