The content is accurate at the time of publication and is subject to change.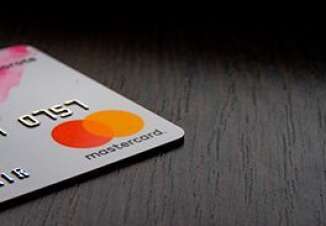 Do you have the World MasterCard or the World Elite MasterCard? If so you may well be excited to learn that MasterCard has upped the ante when it comes to the perks that come along with these credit cards. This summer cardholders will be able to take advantage of new credits and earning opportunities from a variety of retailers, including Fandango, Boxed, Postmates, and Lyft. But that is not all they will also be eligible for cell phone insurance, as well as upgraded ID theft identification and resolution services.
On July 1st cardholders will automatically begin getting these perks, which are available digitally. "Consumers live very differently in today's always-on digital world, and their expectations have evolved. To better meet their needs, we are leveraging technology to seamlessly embed products and solutions into their everyday lives," said Amnah Ajmal, executive vice president, Core Products, North America.
"We have forged partnerships with popular digital brands to help us stay ahead of the curve, anticipate trends, and redefine the consumer experience," he added.
The retailer details
For every ride World Elite cardholders take with Lyft they will get a $10 credit that is good for the next ride the book with the ride-sharing company. The credit is applied automatically when they take their next ride. They can get one credit per month.
What about Fandango? Here too World Elite cardholders will be able to earn double the amount of Fandango VIP+ points they would usually earn when buying movie tickets. What does this mean? They will earn 500 Fandango VIP+ points, which are worth $5 every time they buy two movie tickets. In order to get the double points, they must use the Fandango app or the Fandango website to buy their tickets. They can then use their earnings to buy movie tickets on Fandango or when purchasing streaming movies and TV shows on FandangoNOW.
When using Boxed they get 5% Cash Rewards every time they make a purchase, and they can use the rewards toward more purchases on Boxed.
What about people with the World MasterCard? They along with their World Elite counterparts get $5 off every order if they spend $25 or more.
Cellphone insurance and more
World and World Elite cardholders are both eligible to get MasterCard Cellular Telephone Protection. How do they get it? They simply use their World or World Elite MasterCard to pay for their cellphone bill. With these perks, the maximum liability amount is capped at $600 per claim for World cardholders and $800 for World Elite cardholders. This coverage is also good if their phone is lost or stolen, as well as covering cosmetic screen scratches.
MasterCard ID Theft Protection will also be part of their credit card package once they sign up for the program, giving them access to an upgraded MasterCard ID Theft Protection suite that monitors their personal information. They will also be able to take advantage of identity theft resolution specialists around the clock, so if they have an issue they can get help right away.