The content is accurate at the time of publication and is subject to change.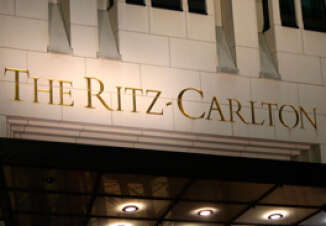 People who have the Ritz-Carlton Rewards credit card issued by Chase can look forward to some lucrative new enhancements, including an upgrade to the Visa Infinite platform. With this announcement, cardholders get access to a wide range of perks, including discounts on airline tickets, money back for the Global Entry application fee, exclusive car rental privilege and access to 900 plus Priority Pass lounges.
This upgrade to the Visa Infinite platform is seen as being a way to give cardholders more when traveling. "Visa has a long and successful history of partnering with world-leading brands to bring unique benefits to consumers," said Bill Sheley, head of products in North America, Visa Inc. "With the upgrade of The Ritz-Carlton Rewards Credit Card to the Visa Infinite platform, global travelers now have even more access to exclusive experiences and benefits."
This is on top of the benefits they already get with this credit card, including five points for every dollar spent staying at The Ritz-Carlton and their partners and double points spent on airline tickets, restaurants and car rentals. As a sign up bonus people also get three complimentary nights once they reach $5,000 in spend within the first 90 days of having the card.
Elite benefits
Interested in discounts when flying? The suite of elite benefits now includes an unlimited number of $100 discounts when buying two or more airline tickets for domestic travel, along with the access to Priority Pass lounges to rest up before, after or in between flights.
They also get a $300 annual travel credit to offset travel costs, along with the Global Entry application credit. When traveling they do not have to pay foreign transaction fees.
More Exclusive Experiences
Individuals with this card also get access to a wide range of special events, including events to entertainment, sporting and culinary experiences.
They also get three upgrades every year on stays up to a week, when they pay for the stays instead of cashing in rewards.
During the first year they also get an automatic Gold Elite status in the Ritz-Carlton Rewards program and to keep it they must have an annual spend of $10,000. When they reach an annual spend of $75,000 they get Platinum Elite status.
On every paid stay lasting two nights or more they get a $100 hotel credit.
There is a $450 annual fee for this card.