The content is accurate at the time of publication and is subject to change.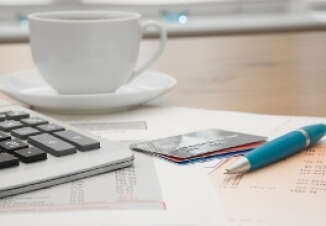 The New York state comptroller's office has released a new state-by-state report on debt, taking a close look at what states carry the most credit card debt. They found that in 2017 people living in California carried the most, weighing in with $106.8 billion in credit card debt. But they are not alone; Texans owe $67.3 billion, while Florida ($59.2 billion) and New York ($58.1 billion) take the third and fourth spots.
What about the other states? There are six more states carrying extensive debt in the study, including:
Pennsylvania -$33.2 billion
Illinois -$32.2 billion
New Jersey -$29.6 billion
Ohio - $26.7 billion
Virginia $26.5 billion
Georgia -$26.3 billion
Debt and Delinquencies Up in 2017 in New York
While the residents of the state of New York were carrying $58.2 billion in credit card debt last year, the report by State Comptroller Thomas P. DiNapoli noted that the total of overall debt in the state had gone down between 2008 and 2013. But in 2014 that changed with credit card balances shooting up 14% between then and 2017 when it hit $3,710. This number is 20% over the national average.
New York State also had the most delinquencies last year, with 8.3% of New York's credit card debt being 90 or more days delinquent, besting the national average, which was 7.5%. Yet New York is not alone; Nevada showed just about 11% in delinquencies.
With the amount of debt and delinquencies on the rise, DiNapoli advised consumers to keep an eye on their finances and actively manage their credit card debt. "While a good credit record is seen as an element of strong financial health, bad credit standings can lead to damaging consequences," DiNapoli said.
"Experts say staying within your credit limit, paying bills on time and checking your interest rates will go a long way toward managing your credit," he added.
Available balances and some advice
In the report, they point out that there were just about 470 million credit card accounts in the mix, with people's available balances equaling $3.5 trillion for the nation. What is the most commonly used form for borrowing? If you guessed credit cards, according to the study you would be right.
When signing up for a new card they suggest people educate themselves on how much they will be paying in fees and interest in order to avoid issues later on. They also point out that information is posted by the Federal Consumer Financial Protection Bureau, offering people information on credit cards and other issues. This information can be found on their website.