The content is accurate at the time of publication and is subject to change.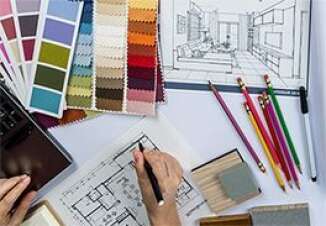 Houzz, a platform for home remodeling and design, has rolled out the Houzz Credit Card, its first private label credit card and the Houzz MasterCard Credit Card, their first co-branded card. Both of these cards give cardholders the ability to earn 5% back in Houzz dollars, as well as access to special perks and benefits.
"Through the Houzz Credit Card, shoppers will have access to amazing benefits, such as special financing options and Houzz Reward Dollars. The Houzz MasterCard will give our shoppers the ability to earn Houzz Reward Dollars when they shop on and off Houzz," said Sanjay Raman, vice president of Product, Marketplace at Houzz "We expect the credit cards to deliver tremendous value to our loyal shoppers and we will continue to build off of these efforts," he added.
Earning 5% in Houzz Dollars and a signup bonus
What kind of rewards does each of these cards offer consumers? With both cards people get $50 in Houzz reward dollars once they are approved for their new card and use it the first time.
With the Houzz MasterCard cardholders earn 5% back in Houzz dollars when shopping at Houzz. They can then top that off with another $50 bonus once they spend $500 with their new card. All other purchases get them 1% in Houzz dollars. Since this card is part of the MasterCard network cardholders also get access to extra benefits, including identity theft resolution services, and zero liability protection.
On the other hand with the Houzz Credit Card cardholders earn 5% on their Houzz purchases, as well as getting access to special financing options when they meet the required spend. With both cards there is no annual fee.
Partnering to make these cards a reality
Houzz teamed up with MasterCard and Alliance Data's card services teamed up to make these credit cards a reality.
"Transforming a home can become a highly involved project," said Sherri Haymond, executive vice president, Digital Partnerships, MasterCard. "With the new Houzz credit offerings, we hope to make home design both enjoyable and rewarding as well by helping cardholders earn rewards faster."
Individuals who want to learn more about the ins and outs of these new cards can head over to the website.