The content is accurate at the time of publication and is subject to change.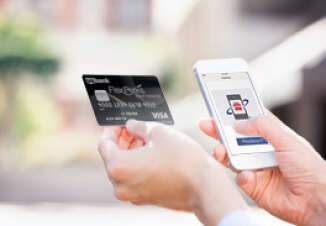 Are you a U.S. Bank FlexPerks Visa cardholder? Have you ever wished you could use your smartphone to redeem FlexPoints? If so, you can now do that with their new feature called Real-Time Rewards. It lets cardholders redeem points for a credit statement to offset purchases they have just made at the store, online or via an app. Signing up for this feature comes with a perk--500 bonus FlexPoints.
Real-Time Rewards can be used to pay for anything from clothing and jewelry to toys and electronics, but right now they cannot be used for travel or purchases made at gas stations and restaurants. This new feature is a way to give cardholders more control over how and when they use their reward points.
"Real-Time Rewards puts the power of instant rewards redemptions in your hands and makes it simple and convenient to use FlexPoints," said Bob Daly, senior vice president of U.S. Bank FlexPerks Rewards.
Getting Started
To get started using Real-Time Rewards cardholders activate the feature via the website. Then go buy something with their FlexPerks Visa card. Once they do they will get a text message asking them if they want to redeem points for the purchase. They can accept or decline via text.
If they decide to redeem, they will receive a credit for the amount on their statement and Flexpoints are deducted from their account.
Rewards can only be redeemed when using the most recent text messages; older messages are null and void. When signing up for Real-Time Rewards only one U.S. mobile number can be used for each account.
The FlexPerks Travel Rewards Visa Signature Card
With the FlexPerks Travel Rewards Visa Signature card people receive a 20,000 point sign-up bonus after spending $3,500 with their new card. They then earn one point per dollar on all purchases, and double points on the things that are their biggest expenses–airline travel, gas or groceries. They also get double points on cell phone bills, and triple points when using their card to make charitable donations.