The content is accurate at the time of publication and is subject to change.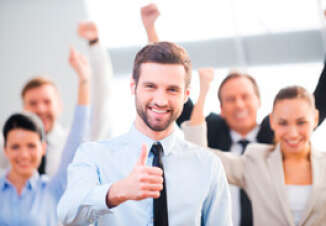 With the stock market ups and downs and concerns about oil production helping make the global economy challenging in some respects, U.S Finance executives are optimistic about the U.S economy, with their confidence levels holding at 65% beating the global average.
All of which was reported in the ninth annual American Express/CFO Research Global Business and Spending Monitor. Why is confidence holding and doing better in the U.S than else where? Its all about revenue, with three quarters of executives reporting that their revenues are actually higher now than the same time last year, and they are out doing other countries by a whopping 10% or more depending upon the country. Along with revenue having an upswing, hiring is poised to be up as well, with executive looking at technology to help them maximize growth and reduce issues coming their way.
"Finance executives are finely balancing the competing priorities of investing for growth and shielding their organizations from risk," said Brendan Walsh, executive vice president for American Express Global Corporate Payments, U.S. "In the U.S., executives are counting on investments in technology to support growth and manage potential threats, and are most likely to spend on greater business intelligence and data analysis capabilities."
Expansion is still in the air
Even though the numbers a down a bit from last year, this year from last 73% executives suggest that expansion will be up next year. Here too U.S executives are leading the way, with executives indicating that they will be aggressive plans in place when it comes to investment and spending, in order to give top line revenue a boost. This is up from last year (31%, up from 13% in 2015).
On a worldwide level while senior finance executives are more cautious when forecasting for 2016, they are also committed to moving their companies forward, with 87% indicating that they will also be boosting the amount they spend and invest this year. With almost half planning on boosting both by 10% or more. What is making them cautious? The answer is uncertainty when I comes to both politics and the economy.
Hiring, tech and growth...
This year executives will have an eye on both optimizing cash (68%) and increasing sales domestically (41%). But with having an eye on growing their spending and investing, they will also be focusing on other key areas as well, including:
• New product/service development (32%)
• Improving production efficiency (31%)
• Technology, including Mobile technology (31%) Enterprise-level IT (29%)
• Hardware and infrastructure (28%)
• Hiring
• Headcount expected to increase by 9% on average in 2016
Part of increasing growth is upping hiring, with American executives outperforming their Canadian counterparts, who are more reserved and less confident than last year (63%, down from 73% last year). But North America is the only area where executives reported that their top-line performance is better than 2015. With companies in North American expecting their investment and spending to go up by 13%. here too U.S is leading again too, with respondents expecting it to go up by 14%, doubling up from last year when it was just 7%.
For the ninth annual American Express/CFO Research Global Business and Spending Monitor they interviewed 651 senior finance and corporate executives employed by large companies based in five continents - North America, Europe, Latin America, Asia and Australia.