The content is accurate at the time of publication and is subject to change.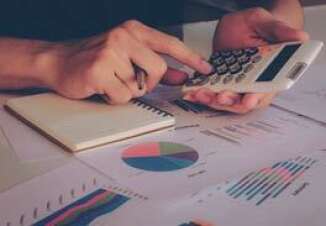 Consumer credit default rates were up in December of last year, according to the S&P/Experian Consumer Credit Default Indices, providing data on changes in consumer credit defaults. The data shows that the composite rate went up two basis points, between November and December going to 0.91%.
What about the bank card default rate? It was up 16 basis points hitting 3.44% for the same time period, while the auto loan default rate actually went down a single basis point from November, falling to 1.10%. Last but not least, the first mortgage default rate went up by two basis points reaching 0.68%.
This data was not a surprise to those at the S&P Dow Jones Indices. "The default rate on bank cards has been rising consistently since December 2015," says David M. Blitzer, Managing Director and Chairman of the Index Committee at S&P Dow Jones Indices.
"Defaults on auto loans are up slightly and first mortgage defaults are little changed over the last two to three years. Continued low unemployment and low inflation, rising home prices and stock market gains combined with gains in consumer confidence to support strong gains in retail sales in the last four months of 2017," he said. "However, the same expansion in consumer spending is now appearing in the bank card default data."
The big five see rate upswing too
Five major cities saw their default rates go up in December too: Chicago, New York, Los Angeles, Miami, and Dallas.
How much did they rise? Chicago saw the biggest upswing, up by six basis points hitting 1.15%. On the other hand, Dallas was up by three basis points (0.85%), and New York City was by two basis points (0.95%).
And last but not least both Miami (0.98%) and Los Angeles (0.77%) were up by a single point each.
Auto rates down
They found that the auto loan default rate was down by a single point. This is the first time this has happened since June 2017.
Yet bank card default rates hit their biggest increase since May of 2017, while first mortgage default rates held their own staying in the 20 basis point range for just about the last two years.