The content is accurate at the time of publication and is subject to change.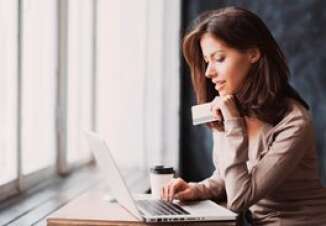 Having a high credit score can mean it's easier to get a mortgage, loan or credit card, but it does not necessarily translate into having financial freedom or being debt free, according to the Marcus by Goldman Sachs Debt Survey of Creditworthy Americans, finding that 38% of consumers with a credit score of 660† or more are wrestling with credit card debt and feeling the pressure.
Often this debt is a result of expenses they can't afford to pay off in the moment, whether that's needing a new transmission for their car or hiring a tutor for their child. "Based on recent findings from the Marcus by Goldman Sachs Debt Survey, there's a surprising number of consumers with good credit and a history of responsible spending who feel immense financial pressures and are falling into credit card debt," said Andrea Woroch, consumer finance expert working with Marcus.
Financial control slipping away
More than half (52%) of people with good credit and credit card debt are feeling out of control when it comes to their financial lives. While 40% said that they felt ashamed that they were carrying debt, and for 51% it is a big issue, one that they feel impacts their daily lives.
Unexpected health issues played a very real role in taking on debt for consumers with 64% pointing to medical costs, while 41% said that an injury was the underlying factor for their being in debt.
What about getting ready for the next part of their life and meeting goals? For 42% their level of credit card debt was getting in the way of their moving forward in their lives.
Personal loans an option?
When people have good credit, they can get personal loans to cover expenses, whether they are expected or not, but 77% of the people interviewed for the study said that they did not know that this was an option.
"Increasing numbers of consumers who have good credit are struggling with credit card debt. Many of them are unaware that there are alternative ways to manage that debt, such as credit card consolidation loans that could be a better option for them," said Harit Talwar, Head of Marcus by Goldman Sachs.
The survey was carried out from April 10 to 17, 2017. It was an online study querying 1,036 American consumers from the age of 22 and up, who had a FICO score of 660† or more.