The content is accurate at the time of publication and is subject to change.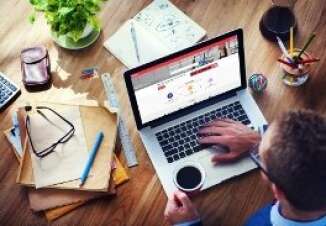 If you order from Grubhub or Seamless you can now use your American Express reward points to pay for your order whether you getting a burger, Thai food or anything else on the menu at over 80,000 restaurants in more than 1,600 cities.
With this new relationship, cardholders will also be able to pay for their order with American Express Checkout to make it faster. "We know our Card Members are always looking for easy ways to use Membership Rewards points with the merchants they love, so we are excited to further expand our Pay With Points offering to now enable Card Members to use points when they order through Grubhub and Seamless websites and mobile apps," said Chris Cracchiolo, Vice President, Membership Rewards & Loyalty Benefits at American Express.
"This further builds on the Amex Express Checkout capability that we added to Grubhub and Seamless platforms late last year, which we're already seeing our Card Members enjoy using," he said.
Paying with Points
How does it work? When cardholders are ready to check out on Grubhub or Seamless they simply pick the eligible American Express Card they want to pay with, and their point balance will show up on the screen.
They can then let the system know how many points they want to use to pay for their order, and once they do they simply click "place my order" to finish up the transaction. They will see a credit for the transaction on their statement within 2-4 business days.
Paying with Amex Express Checkout
Amex Express Checkout is now part of the menu on Grubhub and Seamless, so when cardholders want to pay they simply clink on it. At that point, they key in their AmericanExpress.com User ID and then their password.
All the billing and credit card information is filled in automatically, so all that is left to do is confirm the order.
For Grubhub this partnership is about giving their customers more options. "We consistently hear that our diners want even faster and simpler ways to order and pay on Grubhub." Through our work with American Express, Card Members can not only take advantage of Amex Express Checkout for a quicker ordering experience but also reap the rewards of using Membership Rewards points," said Stan Chia, COO of Grubhub.
"We're also thrilled to offer both Pay with Points and Amex Express Checkout on our Grubhub and Seamless mobile apps so that our diners can benefit whether they are at home or on the go," he added.