The content is accurate at the time of publication and is subject to change.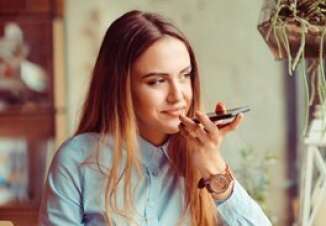 If you have ever wished that you could ask Alexa or Siri how many points you had on your credit card or frequent flyer program, then Points Pal may be right up your alley. Points Pal is a voice-activated tool connecting virtual assistants to a variety of rewards programs, letting people get information, make purchases and more.
Bridge2, a SaaS platform technology company, has developed Points Pal using patent-pending next-generation technologies, letting people using loyalty and employee-based incentive programs ask their virtual assistant to access their account and give them the scoop on their rewards. All they have to do to get started is to say "Open Points Pal" and they can get their updates. It works with Alexa, Siri, Google Home, Cortana and other voice-based assistants.
"We are very excited to be able to continually enhance the shopping experience with reward currencies to give the consumer, even more, flexibility," said Larry Wine, Chief Commercial Officer at Bridge2 Solutions.
"Points Pal future enhancements will include streamlining the voice commands to deliver the equivalent of a 'one-click purchase' and having the voice-activated devices present personalized recommendations based on prior purchase behavior with rewards currencies," he said.
Using Points Pal
How does it work? When you want to access information about your rewards program, you simply open Points Pay, and then ask your virtual assistant to get the information you need and help you use your rewards.
The system can respond to a variety of requests, including:
"Tell me my point balance."
"What's in my shopping cart?"
"What did I purchase last time with my reward points?"
"Put this soccer ball in my favorites."
"How many more points do I need to redeem this book?"
"How much more do I need to spend to have enough points to purchase this TV?"
"Let's buy it using rewards points and my credit card."
"Where's my stuff?"
Redeeming with Points Pal
People can ask the system to redeem rewards for a variety of items, whether that is merchandise, gift cards, books or something else.
What about using rewards for travel? Right now the system cannot redeem rewards for hotel rooms or airfare, but Bridge2 indicates that the system will be able to help with that at some point in the future.