The content is accurate at the time of publication and is subject to change.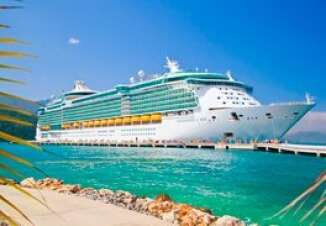 Viking Cruises has signed a new long-term deal with Alliance Data Systems Corporation making the way for a loyalty based credit card program for the cruise line. The deal also includes co-branded credit card services.
The duo is working together to create a program that engages their customers and keeps them engaged for the long haul. In keeping with that theme, the program will be rewards driven, giving people a way to earn rewards when they make purchases with their card.
The Viking Cruises program will be using a tiered approach letting people earn rewards when paying for trips with Viking Cruises, as well as earning rewards when spending money in high-frequency categories and when making other purchases.
"Viking Cruises is truly in a class by itself, and we could not be more proud to partner with this industry-leading, visionary company as we bring our loyalty and credit marketing expertise to the cruise line market," said Melisa Miller, president of Alliance Data's card services business.
The partnership
This new partnership with Alliance Data Systems Corporation is seen by Viking Cruises as a way to provide their customers with more features and options, while also widening the cruise lines reach.
"The Viking Cruises brand reflects a heritage of exclusive quality and unsurpassed customer service, and our new credit program with Alliance Data will encompass a customer-centric approach that creates a personalized experience for every traveler and delivers on our distinguished brand promise," said Torstein Hagen, founder, chairman and chief executive officer of Viking Cruises.
"We believe Alliance Data's credit marketing experience and robust insights and analytics will help us build and grow our base of loyal guests and drive sales by offering a high level of customer service and flexible credit options to our cruisers," he said.
For more information on Viking Cruises and what they offer people can visit the website.
Viking Cruises is headquartered in Los Angeles and founded to offer customers access to upscale, destination-centric trips, with ships traveling via rivers and oceans throughout the Americas, China, Southeast Asia, Europe, Russia, and Egypt. They currently have a fleet that includes 61 vessels.