The content is accurate at the time of publication and is subject to change.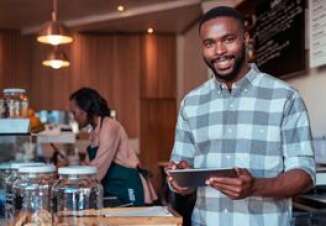 American Express is launching American Express Go, a platform offering mid and large-sized businesses virtual credit cards. These cards were specifically designed to be used on the go by temporary workers, and recruits, as well as employees who don't have corporate credit cards. Cardholders can use these cards online, and via the phone to pay for everything from supplies to travel. While they are virtual credit cards they can also be used in real time too. With American Express Go businesses can print the virtual credit card numbers on plastic cards, so employees can use them in brick and mortar stores.
American Express Go is seen as a way to provide businesses with a way to manage their expenses and the needs of an ever-evolving workforce. "Mid-sized and large companies are operating with a new, dynamic workforce, as they increasingly employ freelancers and contractors, who previously had to wait for several weeks to be reimbursed for business and travel purchases," said Gint Balodis, Vice President, Global B2B Products, American Express Global Commercial Services.
"American Express Go was created to alleviate customer pain points faced by companies and their changing workforce by combining the control and flexibility of Virtual Cards with the convenience of a physical Card that can be swiped on the go," he added.
Simplifying accounting
The American Express Go virtual credit cards can be used to cover a variety of expenses, ranging from picking up project supplies to paying for business dinners, flights and hotels. This way businesses do not have to directly reimburse extended employees for work-related expenses, thereby simplifying their internal accounting systems and making it easier for them to track expenses.
Easy to set up
Businesses can quickly and easily add American Express Go to their already existing American Express Corporate payments program. Once they are up and running they can create the virtual cards quickly, so their extended workforce can take care of business right away.
The virtual card can be outfitted with spend and timeframe limits, and people can use them via the Amex Go mobile app, online, on the phone, or in real time for in-store purchases.
The system is run by American Express vPayment, a virtual payments system and to get more information about the system people can visit the website.