The content is accurate at the time of publication and is subject to change.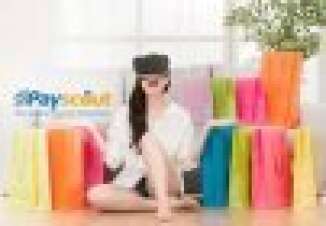 Have you ever wondered what it would be like to go shopping using Virtual Reality technology? If you have, you're one step closer to being able to do just that with the launch of a Virtual Reality (VR) Commerce application by Payscout, Inc., a global payment processing provider. Payscout has teamed up with Visa Checkout, to allow people to pay for their purchases using Visa's digital wallet.
Virtual Reality is seen as being a way to up the ante for consumers looking for immersive experiences and to go shopping without having to actually visit the mall or local retailer – and get their merchandise delivered to their door.
"Virtual reality is already one of the best ways to bring unique and immersive experiences to life, and we've now unlocked VR as the next frontier of digital commerce," said Sam Shrauger, SVP, Digital Products, Visa Inc.
"As immersive consumer experiences change how people pay, we're proud that Visa Checkout will power payments and purchases everywhere — both in the physical and virtual world," he said.
Gearing up
People interested in using this app will have to use a VR headset for the full experience. The Payscout app gives users an immersive video experience once they put it on, letting them get the feel for whatever item they are checking out.
While the integration of Visa Checkout lets them make fast and secure payments, without having to take their headset off.
Shopping virtually
People who are interested in giving this technology a try will have to download and launch the app, add in their payment information and put on a virtual reality headset. Body Language Sportswear is one of the first retailers to participate. Users click on the store's icon to check out their wares using 360 video.
People will be able in interact with the merchandise, which includes looking at it up close, rotating it, and checking out details. Once they are ready to make a purchase the system gets their payment and shipping information via Visa Checkout.
Payscout offers merchants payment processing solutions for both e-commerce and brick-and-mortar transactions.