The content is accurate at the time of publication and is subject to change.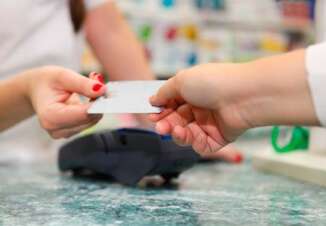 Visa Inc. is planning to make big changes to the swipe fees U.S. merchants pay to accept Visa credit cards. With this step, Visa hopes to persuade more people to abandon traditional payment methods like cash and checks.
Swipe fees (also known as interchange rates) are a percentage of a transaction that banks take from retailers each time a credit card is swiped to pay for a purchase. If consumers pay with a debit card, the swipe fee is not a percentage but a flat fee, which is now capped at 21 cents per transaction under the Dodd-Frank Consumer Protection and Wall Street Reform Act.
The average credit card swipe fees are 2% but can be as much as 4% for premium rewards cards and vary depending on the merchant.
Now Visa is planning to change those interchange rates and they will go up or down depending on business category and the way a consumer pays for purchases.
Specific changes to rates for each industry are unknown as of yet, but even a few cents change on every transaction will be noticeable to retailers and will add up quickly for industries who experience a fee hike.
Interchange rates may cost businesses billions of dollars each year and therefore may become the reason why customers often end up paying higher prices for goods and services. On the other side, the 2% - 4% profit on swipe fees makes consumer perks and rewards on credit cards possible.
The updated swipe fees go into effect in April and October this year.