The content is accurate at the time of publication and is subject to change.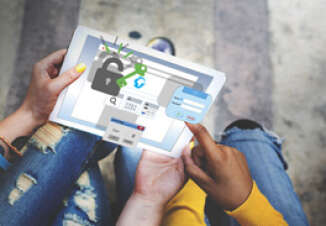 Visa has inked a deal to acquire CardinalCommerce, a company specializing in e-commerce payment authentication. With this acquisition Visa's clients and partner merchants will be able to speed up their digital commerce, by enabling more seamless and secure payments regardless of where they originate – a browser, connected device or a mobile app.
For Visa this deal enhances their relationship with Cardinal, since Visa already offers its services to both acquirers and merchants via its CyberSource merchant and acquirer enablement platform.
"This strategic acquisition combines Visa's industry expertise and Cardinal's critical role in payment authentication to bring added security to online transactions, reduce fraud, and support digital commerce which is the fastest growing commerce segment today," said Mark Nelsen, senior vice president of Risk and Authentication Products at Visa. "By helping merchants, acquirers, and issuers better distinguish between good and bad transactions, Visa is in an even better position to strengthen consumer trust in digital payments, help merchants grow their businesses, and accelerate innovation in commerce."
Keeping fraud in check
More and more consumers are buying merchandise and services via their digital channels whether that means online with their computer or using a mobile device.
Acquiring CardinalCommerce is part of Visa's ongoing effort to outfit merchants, acquirers, and issuers with the tools they need to protect their systems from e-commerce fraud, while keeping the checkout process seamless.
The 3-D Secure 2.0 standard
The payments industry has recently rolled out the 3-D Secure 2.0 standard, which is designed to expand not only the reach, but the quality, of real-time predictive risk scoring being conducted for merchants and issuers.
This mechanism also offers a more streamlined experience to consumers when paying online, and it can also be adapted to new ways of paying and new devices that may come down the pike. They believe that this friendlier user experience will mean not only increased sales for retailers but also higher conversion rates.
Part of Visa's plans for the next 18 months is to integrate tokenization into Visa Checkout, acquiring Cardinal is seen as a way to provide a more streamlined and seamless integration of 3-D Secure into the mix, and offer merchants a higher level of fraud mitigation abilities.