The content is accurate at the time of publication and is subject to change.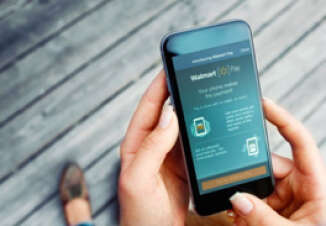 There was Apple Pay, Android Pay, Samsung Pay, and now Walmart is getting in the mix by launching their own mobile wallet – Walmart Pay. The new mobile wallet will let people check out quickly and easily using any iOS or Android smartphone. Users can also use Walmart Pay with any kind of credit or debit card, as well as prepaid cards or Walmart gift cards.
The new system is being rolled in select stores this month, and they expect the store wide launch to be completed during the first half of 2016. According to Walmart, once the launch is complete they will be the first retail chain to create their own mobile wallet.
"The simplicity and ease of Walmart Pay comes not only from how it works, but also in how it's been built," said Daniel Eckert, senior vice president, services, Walmart U.S. The fact that the Walmart Pay system was designed to work with all payment types, paves the way for the system to be integrated into other kinds of mobile wallets, so that there is room for expansion as payment technology evolves going forward.
How it works
Walmart Pay is not a separate ap. It will be located in the already existing Walmart app, which is used by 22 million customers to access deals and offers. The app can be downloaded via the App store or Google Play, depending upon the kind of phone you have.
It works in a similar fashion as other mobile wallets, like Apple Pay or Android Pay. Once you finish your shopping, and make your way to the register, you simply open the app and enable your camera. The app uses your smartphone camera to help make your payment.
Once that is done, you can connect your phone to the register at any time during the process. You will see a code displayed at the terminal, you scan it into your phone, and you are ready to go. The sale goes through and a receipt is sent directly to the Walmart app, so you can check it out then or later.