The content is accurate at the time of publication and is subject to change.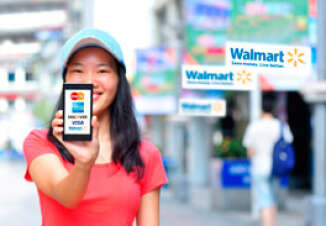 For those looking to pay faster and easier when shopping at Walmart the news that Walmart Pay is now fully rolled out is likely great news. It is now available in all of the 4,600 Walmart stores across the U.S. letting customers pay with their smartphone whether they are using an iPhone or an Android device.
Walmart Pay is found in the actual Walmart App, and it can be loaded with any brand credit or debit card, but people can also load pre-paid cards and Walmart gift cards. The rollout of the mobile payment system and app is seen as a way to to give customers a way to spend less time in the checkout line.
"There is something very powerful about the ease and simplicity of Walmart Pay," said Daniel Eckert, senior vice president, services, Walmart U.S. "What's even more powerful though, is what this means for our customers. We want to make every day easier for busy families. We're connecting all the parts of Walmart into one seamless shopping experience with great stores, easy pickup, fast delivery, frictionless checkout and apps and websites that are simple to use."
The facts about Walmart Pay
Walmart Pay was launched in some states ahead of time, but with the transition combined with its expanded availability they have seen a 45% upswing in use.
Also their customers seem to be just as excited as the company, with 82% of them reporting that they would recommend it to their friends and family.
Last but not least, three out of four have give the mobile walled a five-star rating via the apps built-in rating system, according to the company.
Using Walmart Pay
Walmart Pay is already in the Walmart app, and once the app is downloaded via iTunes or Google Play, people can load their payment cards, whether that is a credit card or a gift card – or a wide variety of cards. Once that is done, they can use the mobile wallet when they check out to make a purchase.