The content is accurate at the time of publication and is subject to change.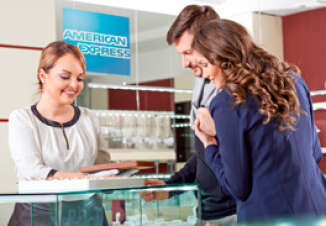 Americans are planning to head out to at least three weddings this season, according to the new American Express Spending & Saving Tracker, with most planning on spending an average of $703 to get ready for each of the big days, up 5% from 2015.
Millennials are slated to spend even more, ready to shell out $803 on each event, representing a 27% difference compared to other generations. "While being part of a wedding party is an honor, the pre-events and day-of costs can add up," said Jed Scala, senior vice president, Consumer Lending at American Express. "On the upside, the 'big day' itself can provide guests with a reason to indulge, enjoy a night out and even travel if it's a destination wedding."
Friendship costs
As anyone who has been part of a wedding party already knows the cost can really add up. This year they can expect to spend $743, up from last year when the cost of being in a wedding was $701. But here too Millennials will be spending more, expecting to shell out $928.
But whether you're traveling to a faraway destination or just going down the road, wedding guests will be bringing a gift, and expecting to pay $127 for a family member and $99 on a gift for their friends. While there is a gap between what they will be forking over for family and friends, people will actually be spending more on their friends this year than last, with the gap between friends and family getting narrower (58% vs. 28% in 2015).
What will they be spending on? The top gift option is sorting through the gift registry, which interestingly enough beat out last year's top wedding gift - cash. Gift cards came in third.
Paying for the wedding
Self funding their wedding is in the cards for more than half of Americans (53%), with them either charging it to their credit card/debit cards or paying in cash. Just 35% will be getting some help from their parents.
With this in mind, cost cutting is in style. Top money saving moves include:
• Throwing a courthouse or intimate ceremony and reception (30%)
• Getting rid of the wedding planner (24%)
• Shopping for the best venue in terms of cost (21%)
DIY wedding projects are trending as well because they can really help cut costs, and give the wedding a personal sense of style. With 55% of married couples reporting that they have taken on a DIY wedding project, including:
• Creating their own wedding album (22%)
• Hand making centerpieces (21%)
• Making their own guest favors (20%)
The American Express Spending & Saving Tracker was conducted between February 19 and 24 by Ebiquity. It was an online study that reached out to a random sample of 1,803 adults, made up of the general population along with people whose annual household income is at least $100,000.