The content is accurate at the time of publication and is subject to change.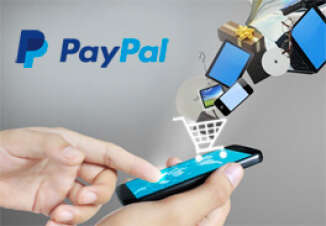 In the near future, Wells Fargo customers will be able to pay for everything from groceries and gas to electronics and more using PayPal in brick and mortar stores. Right now they can use PayPal to pay for merchandise and services online or via mobile apps. The new upgrade in the system will let them use their devices in real-time, at stores that have been outfitted with payment terminals configured to take near-field communication (NFC) payments.
This upgrade is seen by PayPal as being the next evolution in giving customers more convenience. "We're looking to enable payments for our customers' mobile-driven lives, and this upcoming capability allows us to further engage the millions of Wells Fargo customers who use their debit and credit cards on PayPal to seamlessly make mobile and online, and now in-store, purchases," said Jim Smith, head of Virtual Channels.
"New mobile payment experiences like the one we announced today create unique value propositions for Wells Fargo customers who use PayPal, he said."
Mobile banking trending with Wells Fargo customers
Wells Fargo reports that mobile banking has been the fastest growing platform for them – with more than 20 million customers doing their banking via apps. Their mobile platform is also outperforming their online banking portal, reportedly growing twice as fast.
What phones are customers using most often to do their banking? Android users seem to be on fire when it comes to mobile banking at Wells Fargo, outpacing people using other kinds of mobile devices and logging in an average of 16 sessions every month.
Security, security, security
When people decide to use PayPal to make a payment using their Wells Fargo credit or debit card their activity is actually monitored using Wells Fargo's risk and fraud detection systems.
They are also protected when using their mobile device to make a payment with a Zero Liability policy, which basically means that people who report unauthorized transactions as soon as they notice there is an issue are not responsible for the fraudulent charges.
Wells Fargo & Company is headquartered in San Francisco and was founded in 1852. They currently have $1.9 trillion in assets and offer a wide range of services including, mortgage, banking, insurance, investments and consumer and commercial finance products.