The content is accurate at the time of publication and is subject to change.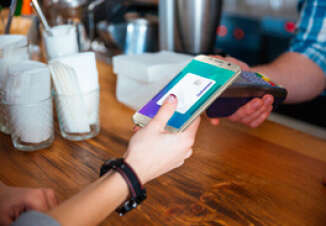 If you're a Well Fargo cardholder and have been thinking that you'd love to use Samsung Pay, especially after seeing the commercials which make it seem so easy to tap and go with your phone, you can now do just that. Wells Fargo has announced that they have partnered with Samsung Pay to offer their credit and debit cardholders access to the payment option.
Samsung Pay lets people actually use their smartphones even when paying at terminals that strictly take cards using a magnetic stripe, something other payment systems do not offer. It can also be used at the new contactless payment terminals. Cardholders can pay with any of the Samsung devices, including the Galaxy S6, S6 edge, S6 edge+, S6 active, Note5. The newest models, the Galaxy S7 and S7 edge, will also include the ability.
This new development is seen by Wells Fargo as being a way to give their customers more convenience when paying. "We are thrilled today to participate in Samsung Pay, and to continue to provide Wells Fargo customers with convenient mobile payment options," said Jim Smith, head of Virtual Channels for Wells Fargo. "We want to satisfy our customers' financial needs when, where and how they want, and allowing them to pay from a mobile wallet with features like Samsung Pay helps us fulfill that promise."
The ins and outs
Samsung Pay works by using Near Field Communication (NFC) terminals, along with their proprietary Magnetic Secure Transmission (MST) technology, which lets them take payments at registers or terminals that take credit cards with magnetic stripe.
When using this technology to make payments, the transactions will also be monitored by Wells Fargo's risk and fraud detection systems to keep an eye on identity fraud and cyber theft. But if there is an issue the cards are covered by Wells Fargo's Zero Liability protection, which puts cardholders in the clear if a cyber thief does get their card data and make unauthorized transactions.