The content is accurate at the time of publication and is subject to change.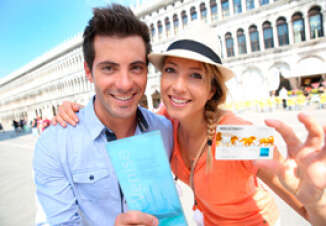 Wells Fargo & Company has a new card in its portfolio – the Wells Fargo Propel American Express Card, giving people triple points on gas, and double points when eating out at restaurants in the U.S. Cardholders earn one point per dollar on all other purchases.
This is the issuer's third Amex offering, which include the Propel 365 Card and Propel World Cards. What sets the new card apart from the others is that there is no annual fee. "In 2014, we launched our first two Propel American Express Cards as part of our goal to earn more of our customers' business," said Beverly Anderson, head of Consumer Financial Services for Wells Fargo. "Since then, we have heard from our customers that they like the Propel 365 Card and Propel World Card but wanted us to find a way to offer a card with similar features without paying an annual fee – so that's what we did."
A 10% bonus
Cardholders can earn an extra 10% bonus when they also have a Wells Fargo consumer checking account, savings account, or a PMA Package. With these accounts they earn the bonus on reward points that are not bonus points.
Along with the fact that there is no annual fee for this card, people also receive a low introductory APR for the first 15 months on both purchases and balance transfers. They also get early access to tickets to entertainment events, as well as access to discounts on flights, cruises, and hotel stays.
Reaping rewards
Once approved for the card people are enrolled in the rewards program so they can redeem their rewards for everything from travel and merchandise to gift cards. When it comes to travel, people can use points to buy unique trips and excursions, as well as using them to get airline tickets, hotel stays, renting a car, and booking a cruise. They can use a combination of points and their card to pay for trips.
Individuals who have checking or savings accounts can have their rewards converted into cash and deposited into their account, but they can also opt to receive a check. Gift cards are a popular gift, and points can be used to get them, typically a $25 card costs 2,500 points, but points can also be used to pay for merchandise, or used to place bids on unique items via their online auction.
For more information, people can visit the website.