The content is accurate at the time of publication and is subject to change.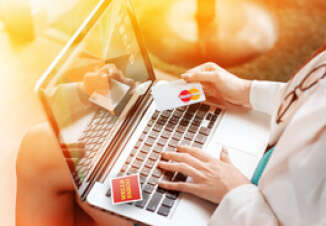 MasterCard and Wells Fargo & Co. have joined forces, so that now MasterCard Send is fueling payments for Wells Fargo Treasury Management and Wells Fargo Merchant Services customers. With MasterCard Send people will be able to get their domestic payments faster, while security is kept on high via the network.
For Wells Fargo this partnership is seen as a way to give customers a quicker safer way to make and get payments. "Moving money is one of a treasurer's primary responsibilities, and it's our job as their bank to help them fulfill that responsibility, quickly and safely," said Keith Theisen, executive vice president and head of product management for Wells Fargo's Treasury Management Group. "We're excited to present our customers with MasterCard Send, a product that was designed with and for our customers."
How it works
They have set up an application programming interface (API) connecting the MasterCard Send platform to Wells Fargo. This connection in turn lets merchants, governments, nonprofits, businesses, and financial institutions, as well as other senders, transmit money to small businesses and consumers.
This mechanism digitizes payments, ones that usually would be paid in either cash or check, so money can be sent and received faster and securely, while upping customer convenience levels.
Real time payments
Vital funds, like rebates, e-marketplace payouts, Insurance claims, social benefits, shared economy payouts, and tax refunds all go out in real time, giving people and businesses access to their money faster.
Other companies and businesses have started leveraging MasterCard Send via Wells Fargo's matrix, including Allstate Corporation's QuickCard Pay, which sees it as an upgrade for their clients and the company. "Allstate continues to innovate on behalf of our customers and claimants," says Allstate's Chief Claims Officer Glenn Shapiro. "QuickCard Pay gives claimants an immediate and secure payment method and helps us deliver on our promise of a fast, fair, and compassionate claims experience."
Wells Fargo & Company was founded in 1852, and is a community-based financial services company. They currently have $1.9 trillion in assets in their coffers.