The content is accurate at the time of publication and is subject to change.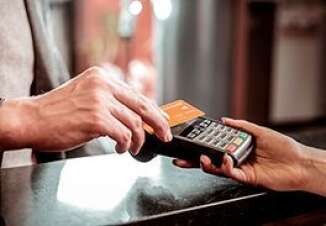 Wells Fargo & Company is adding another method to its payment line up, now cardholders can make contactless payments with both consumer credit and debit cards. With these new cards, people will be able to tap and pay with merchants that accept contactless payments. They will also be able to pay the usual ways by swiping and dipping their card as well as making digital payments.
That is not all they will also be rolling out contactless technology to their 13,000 ATMs located across the United States, in order to make tractions easier. "At Wells Fargo, our goal is to make the payments experience as seamless as possible for our customers, which is why we are so pleased to launch contactless credit cards for simple tap-to-pay checkouts," said Beverly Anderson, head of Wells Fargo Cards and Retail Services.
"According to Visa, contactless payments will soon be ubiquitous, with 78 out of the top 100 U.S. merchants (by transactions) currently offering the ability to tap-to-pay at checkout. For years consumers around the globe have been demonstrating great affinity for tap-to-pay cards and Wells Fargo consumer credit and debit card customers in the U.S. can now enjoy the same secure, expedited checkout experience" she added.
The new cards are coming
New cardholders are now receiving the new contactless enable payment cards, while already existing cardholders will get the new cards when their card hits its expiration date.
On the other hand, consumer debit cards enabled with the new feature will be rolled out over the summer months. To get things started new cardholders will get the cards, and those consumers who need a new card will get the redesigned version as a replacement. "The new contactless feature adds speed and convenience to the checkout experience. We believe customers will adopt this as an alternative to cash that is both simple and secure," said Ed Kadletz, head of Wells Fargo Deposit Products Group.
Tapping at the ATM this fall
In fall of 2019, Wells Fargo customers will also be able to tap at Wells Fargo ATM's as long as the machine they are using displays the contactless symbol. The technology used to let cardholders use ATM's with a tap is the same kind of near-field communication (NFC) that the bank began rolling out during October of 2017.
This tech also lets cardholders use a digital wallet at ATM's. Right now 75% of Wells Fargo's ATMs give cardholders digital wallet access, and they expect that the remaining 25% will be outfitted by the end of the year.