The content is accurate at the time of publication and is subject to change.
This content is not provided by Citi. Any opinions, analyses, reviews or recommendations expressed here are those of the author's alone, and have not been reviewed, approved or otherwise endorsed by the Citi.
Citi is a Credit-Land.com advertising partner.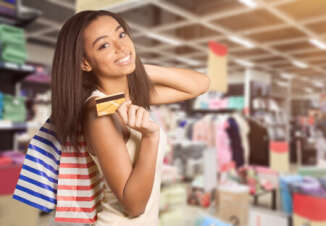 Virtual credit cards or virtual credit card numbers are a convenient and more secure way to make credit card purchases online without exposing your actual credit card information.
A virtual credit card number is a temporary credit card number that is different from the number printed on your physical credit card but is linked to your credit card account. You can use it for online shopping to add another layer of protection to your credit card account by keeping your physical credit card's information safe.
You can create various virtual credit card numbers for different online shops and subscriptions. These numbers will have an expiration date and a security code tied to your credit card account. Some issuers may even allow virtual card numbers for one use only. So in case any of your virtual credit card numbers is stolen, your real credit card information won't be exposed.
All purchases you make with virtual credit card numbers are posted to your main credit card account. You will be able to track all transactions on your usual bank statement as normal purchases.
While virtual card numbers give an additional layer of security, there are drawbacks. Thus, if you have to return something, a retailer might require the refund be placed on the same account number that was used to make the purchase. If your virtual card number has already expired, you may be forced to make an exchange or get store credit. There also might be issues if you use a virtual card to book a flight, hotel or rent a car.
To get a virtual credit card number, you will need to contact your credit card issuer. Some issuers allow requesting virtual card numbers via their apps, so you can explore your online account or app to see if you can get a virtual number for your card.
Unfortunately, not all credit card issuers offer virtual credit card numbers. Here are some card issuers that allow virtual card numbers:
American Express: cardmembers of valid U.S. Amex credit cards can get virtual card numbers.
Citi: eligible cardmembers can generate a random Citi card number to shop online.
Capital One: cardmembers can use Eno (a fee browser extension) to create virtual card numbers.
US Bank: virtual card numbers are available to business card members only.