The content is accurate at the time of publication and is subject to change.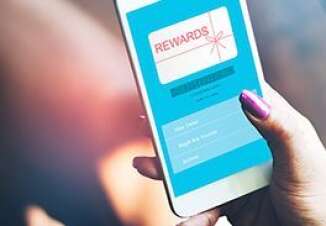 Have you ever wished you could just send a gift card to someone easily and quickly? If so you might want to check out the new feature Chase has added to their app letting users do just that. With the Chase App cardholders can not only review their accounts and track their credit cards, they can now choose to send gift cards from over 60 retailers, such as Starbucks, AMC Theaters, Panera Bread, The Home Depot and Sephora.
The app also lets people actually schedule a gift card to be sent to reduce the likelihood of forgetting a special occasion, whether it's a friend's birthday or Christmas.
Do you want to include a message? You can do that too. "Our digital gift cards make it more personal than sending a person-to-person payment," said Prashant Gandhi, head of digital payments for Chase. "You can add a short message, too."
While the Chase App is a convenient way to send gift cards people who don't have the app can also send them via the Chase website.
The ins and outs of sending gift cards
How much are the gift cards? They can choose to send one for as little as $5 and as much as $100. It's pretty simple to use the interface. Users just click on the tab marked "Gifting" in their digital menu. Then they pick the amount they want to give and add in the information on who is getting the gift card. At that point off it goes, and it will be available right away because the goes directly to the recipient's email inbox.
When it comes time to redeem the gift card they can do so by scanning the barcode from their email when they are checking out. When it comes to making online purchases with their gift card they just enter in their code.
No fee and tracking features
By now some might be wondering if there is a fee for this service, and the answer would be no. People can send gift cards for free using the app. They can also use the app to keep track of gift cards, as well as how much they have spent on each card.