The content is accurate at the time of publication and is subject to change.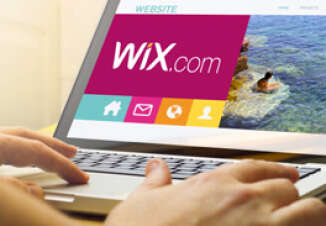 Wix, a cloud-based web development platform letting people set up a wide range of websites, is teaming up with Square to provide merchants and entrepreneurs a new method of taking payments for products and services bought online and in real time. Square will be available to Wix customers across North American, and over the next few months they are planning to integrate it into their other platforms, which include Wix Bookings.
This partnership is designed to improve payment processing, and give users a way to not only take online payments but to also take payments offline by using the Wix App. With this system the app will be able to automatically sync users point-of-sale systems with online inventory and the websites catalog, giving users more ways to get paid.
"We are constantly enhancing our ecommerce experience for our subscribers and their shoppers. We know that for small businesses both ecommerce and mobile functionality are crucial," said David Schwartz, VP of ecommerce, at Wix. "Growth of our ecommerce and transaction-enabled subscriptions continues to exceed our overall subscriptions growth, highlighting our broad reach with small businesses. Today, Wix manages more than 305,000 ecommerce subscriptions globally. Now, by integrating the Wix App with the Square POS, users can accept payments in any location."
The nuts and bolts
With Wix, merchants can set up a website and online store by installing a wide range of ecommerce functions, including order management, promotional tools, customizable tax and shipping rules, and 24/7 support. With the integration of Square merchants using Wix will have more point of sale options, when it comes to setting up their store, as well as managing their shop and the stores catalog via the app.
People who are already using the Wix Platform can choose to include Square as a payment option, and at that point the interface will take them through a fast on-boarding process via their secure website. Once complete they will be able to take payments made by major credit cards.
The Wix app is actually an extension of their online store, so they will be able to take orders whether customers are using the online store or shopping in real time in a brick-and-mortar store. Payments would be taken via the the merchants mobile device.
For more information, people can visit the website.