The content is accurate at the time of publication and is subject to change.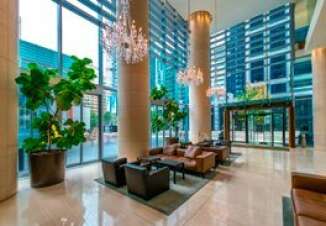 Are you planning a trip and thinking about staying at a Hilton Hotel? If so you might want to check out this new deal at Amex Offers, providing cardholders with 5,000 Membership Rewards points when they book a stay of $250 or more at Hilton properties.
This is a targeted offer so some cardholders may be offered a different deal. The alternative deal lets people earn $50 cash back once they meet the $250 spend at a participating Hilton hotel.
The properties that qualify for this offer include a wide range of properties, including hotels in the Curio Collection and Canopy. This offer is available from now until September 5th, 2018, ending after the Labor Day weekend.
The offer details
This is a targeted offer so people interested in using it should check their offers either online or via the American Express app. To get the deal people must also use their American Express credit card to pay for their stay or extras.
They must also book their stay directly with Hilton, either by calling, using the app or heading over to the website. Stays booked via third-party vendors or websites are not eligible.
The points or cash back will be doled out within 90 days of the offers expiration date.
Getting started with Amex Offers
People who are not signed up for Amex Offers can get started by heading over to the website and signing up. Once at the website people can sign up and look for offers by either logging into the website or using the American Express Mobile app.
When they find an offer they want to use, whether it's for travel, shopping, eating out or something else, they simply click on it, and at that point, it is added to their account. This way when they make the required spend it will be applied automatically, as long as they use their Amex card. When the offer is over they will get the points or cash back they earned.
People can also log into the mobile app when they are out shopping, traveling or doing anything else to see if any Amex offers are available where they are. Then they simply click on them, add them to their account and go get their offer.