The content is accurate at the time of publication and is subject to change.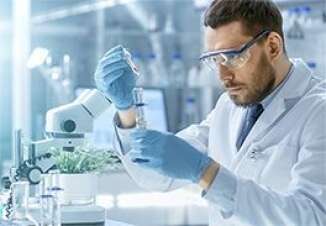 Brex has launched a new credit card just for businesses in the life sciences and biotechnology industry. This new card comes along with a variety of benefits and extras, as well as the ability to earn rewards and access underwriting opportunities, which takes into account venture funding and grants. If cardholders access underwriting they can do so without their founders having to provide personal guarantees.
Brex designs credit card specifically for entrepreneurs and scaling businesses. They announced this new card on their blog, and excitement is on high for this new card at Brex. "The life sciences industry, in which companies typically have high funding levels but untraditional and delayed revenue models, needs a solution that offers spending flexibility and access to payments networks without requiring a personal guarantee," said Henrique Dubugras, co-founder and co-CEO of Brex.
"Brex is continuing to take a tailored product approach to each industry because we understand that the features and rewards that best fit our existing customers are not the same as those that will benefit life sciences companies," he added.
Benefits and rewards
The new Brex Credit Card for life science comes along with a variety of benefits, including specialized accounting software integrations, transparent statements, and expense management systems.
Cardholders can also take advantage of targeted rewards, as well as earn points in categories that coincide with their needs, such as conferences and lab supplies.
A variety of companies have already come on board, including Anthos Therapeutics, Synthego, and QurAlis. These companies are working on a variety of medical issues, including cardiovascular disease, genome engineering, and bone marrow transplants.
Partnering up
Brex has also partnered up with the California Life Sciences Association (CLSA) so that this trade association representing California's life sciences industry can provide their members with exclusive rewards just for them.
"We're proud to partner with an organization like Brex that shares our mission of enabling California's life sciences innovators. CLSA provides the tools and resources necessary to help ensure our state's life sciences sector can grow and thrive. The CLSA and Brex partnership will enhance productivity and business efficiency of established and emerging life sciences companies in California by easing the burden of traditional credit card underwriting with even greater rewards," said Mike Guerra, President & CEO, California Life Sciences Association (CLSA).
In order to get more information or apply for this card businesses can check out the website.