The content is accurate at the time of publication and is subject to change.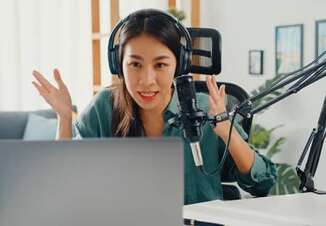 Many creators who make a living on TikTok, YouTube, Instagram, and other online platforms can't get a credit card from traditional banks or card issuers. For this reason, Karat built a credit card especially for creators - the Karat Black Card.
The Karat Black Card is a no-fee and no-interest charge card. A charge card is a credit card that requires you to pay off your card balance in full each month and does not allow you to revolve your balance from month to month. To qualify for the Karat Black Card, you won't only need to show your financial assets but also your social media stats. The stats Karat evaluates depend on the platform you are on. For example, they will look at subscribers and ad share revenue if you are a YouTuber. If you are an Instagrammer, they'll look at followers, engagement rates, and sponsorship deals.
The Karat credit card comes with a welcome offer of $250, which is given in the form of a statement credit towards any future purchases. Ongoing rewards can reach 3% to 5% cashback but only in the three highest spending categories.
The Karat Black Card terms are still not disclosed and requirements for approval are not set in stone. You won't find the credit card terms until you apply. To apply, you need to sign up for their waitlist.
Karat was founded in 2019 as a better banking system for digital creators. The startup launched its Karat Black Card around June 2020. Today, Karat Financial announced a $26 million Series A round led by Union Square Ventures with participation from GGV Capital and SignalFire. Karat's ultimate ambition is to create a financial infrastructure for creators. That means helping them launch merchandise lines, incorporate their business, get a mortgage, take out business loans, and file their taxes.