The content is accurate at the time of publication and is subject to change.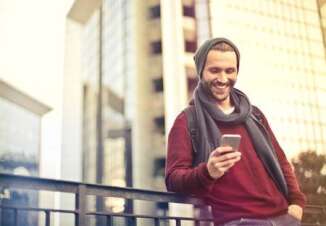 Earlier this months Mastercard announced a new app with augmented reality (AR) experience that brings card benefits to life. This is the first AR app that would allow to see, explore, and access credit card benefits.
The new Mastercard app focuses on making benefit information prominent and easily accessible. Cardholders will have a fully immersive experience through their mobile device where benefits can be viewed in one tap.
"At Mastercard, we're using our technology and solutions to deliver multi-sensory experiences for consumers every day - whether they're shopping, taking transit, or exploring the card benefits they care about," said Raja Rajamannar, chief marketing and communications officer at Mastercard. "By leveraging an intuitive AR design, cardholders can now easily find and fully explore their benefits that otherwise might have been overlooked."
How the new Mastercard AR app works
Upon launching the app, cardholders will be prompted to scan their Mastercard to start the session.
Using their phone to scan the area around them, cardholders will see three portals, each one representing one of the three categories of Mastercard benefits: Experiences, Everyday Value and Peace of Mind.
To explore a benefit area, cardholders can tap the related portal to launch a fully immersive 360-degree experience which brings that area to life. For example, Peace of Mind is represented by a spa, and Everyday Value is a stylish home.
Once inside, cardholders can use their phone to look around the virtual room and discover their benefits - each represented by a relevant item. For example, tapping on a set of golf clubs prompts a pop-up screen where a user can learn about, and access, their Priceless Golf benefits.
At the moment, the new Mastercard app is not available but it is planned to appear in the App Store (for iPhones) in the U.S. in the second quarter of 2020. Other device availability, as well as other regions availability, is planned for later dates of the year.