The content is accurate at the time of publication and is subject to change.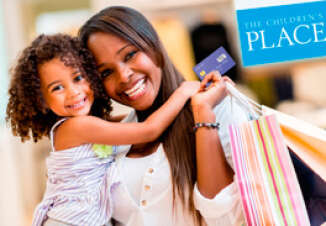 If you're a fan of The Children's Place and have been wishing for more payment options while shopping there, then you will be happy to know that they have signed a new long-term deal with Alliance Data Systems Corporation to manage their private label credit card and rewards program.
As part of the agreement, Alliance Data Systems Corporation will purchase the already existing private label credit card portfolio in the last quarter of this year.
Custom made credit card program
Alliance Data will also create a reward program especially crafted for The Children's Place and their customers, using insights into consumers wants and needs while also giving cardholders more value for their credit card buck. The new rewards program is in alignment with the retailer's current program.
Excitement in the air
Alliance Data is excited to be working with the Secaucus, N.J.-based retailer, and sees it as an opportunity for both companies to provide The Children's Place customers with more in terms of value and rewards.
"We are pleased to have the opportunity to work with The Children's Place and we look forward to enhancing the credit and loyalty programs to deliver more value to the brand's loyal customers," said Melisa Miller, president of Alliance Data's card services business. "With Alliance Data's extensive experience in the specialty apparel category and utilizing our rich, data-driven insights, we are confident we can deliver customized, targeted messages and solutions to support long-term loyalty and profitability."
For more information on The Children's Place credit card you can check out their website.
The Children's Place, a children's pure-play specialty retailer, currently has 1,064 stores located throughout North American, including both the United States, Canada, and Puerto Rico. The company also has 110 points of distribution, located in 16 countries around the globe, which are run by six of their franchise partners.
Alliance Data's card services offers retailers co-branded and private label credit cards around the globe, as well as other business products.