The content is accurate at the time of publication and is subject to change.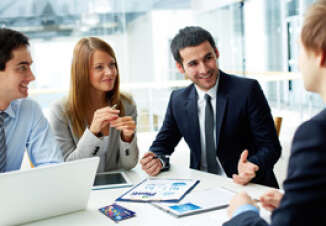 American Express and Plenti announced the rollout of a co-branded credit card for members of the new loyalty program. With the new card from Amex, people earn one point for every dollar spent, as well as earning points through the Plenti rewards program.
Cardholders receive 2,500 Plenti points once they spend $250 during the first three months of membership as a sign-on bonus. This agreement also allows cardholders to transfer their Amex Membership Rewards points into the Plenti program.
This new card is a way for people enrolled in the new loyalty program to super size their earnings. "With the new Plenti cobrand Card, Card Members can collect, combine and redeem even more points for savings," said Eva Reda, SVP, Cobrand Partnerships at American Express. "The Card is great for people who are loyal to Plenti partner stores and want the service and trusted security of American Express."
Cashing in
With this agreement Plenti was also added to American Express' portfolio of rewards partners, giving cardholders the ability to cash in Membership Rewards points for Plenti points, with 500 membership Rewards points equaling 400 Plenti points.
In the Plenti loyalty program 1,000 points gets people $10 in savings or more. They also receive promotional offers by participating brands which helps them earn points faster. Their online portal also gives members more ways to earn points.
The Plenti Credit Card includes some of the benefits that come along with Amex membership, including roadside assistance, travel accident insurance, global assist hotline, car rental loss and damage insurance, extended warranty, and purchase and return protection.
People also get exclusive access to tickets for concerts and event, as well as cardholder-only events.
 Good and Plenti
Plenti is a loyalty alliance formed by U.S based brands, including American Express,  Rite Aid, Direct Energy, AT&T, ExxonMobil, Macy's, Nationwide, Hulu and Enterprise Rent-A-Car. They expect to be adding more brands to the alliance soon.
Membership in Plenti is free, and does not require a credit card to earn or redeem points, so people can pay with cash, debit cards, prepaid cards or their credit card and still earn points.