The content is accurate at the time of publication and is subject to change.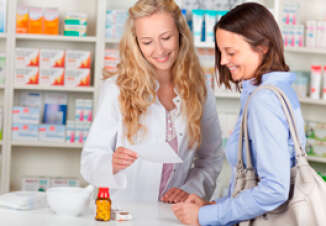 Plenti, is a new rewards program being launched by American Express, who has partnered up with AT&T, ExxonMobil, Macy's, Nationwide, Rite Aid, Direct Energy and Hulu to create the program. With Plenti, people can earn points, as well as access special promotions and offers, no matter how they pay --cash, prepaid, debit, charge or credit card – when shopping at participating brands.
Plenti is the first U.S.-based coalition loyalty program offering consumers a way to earn and cash in reward points for products. The free rewards program offers a variety of ways people can earn rewards and access savings including:
Filling up their tank at Exxon- or Mobil-branded service stations, and using the points to buy a new outfit or a piece of jewelry at Macy's.

Signing up for wireless services at AT&T, or get points to offset certain charges on their bills.

Buying eligible Nationwide auto or property insurance and use the points with other partners.

Taking advantage of special offers at Rite Aid.
For every 1,000 points people earn they get at $10 in savings or more. When they take advantage of promotional offers with participating brands or Plenti's online offer center and portal they can earn points faster. They are expecting to add more partners to the mix before the spring launch date.
Giving consumers what they want
The reasoning behind the new program's development links to research indicating that just about  three-quarters (72 percent) of Americans would like to belong to a rewards program that lets them shop and earn points at many different stores rather than having to stick to a single brand.
"This is a perfect time for a coalition loyalty program in the U.S., as online marketing becomes more efficient and American consumers become more accustomed to rewards programs, special offers and discounts," said Ed Gilligan, president at American Express. "With American Express' deep experience with the Membership Rewards® program and acquisition of Loyalty Partner in 2011, we are the right company to operate a loyalty program of this scale, involving such celebrated brands."