The content is accurate at the time of publication and is subject to change.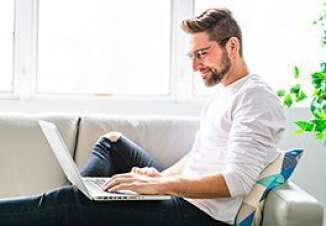 Chase is rolling out a new website which gives their customers a way to not only track and monitor their credit for free, but they also get information about budgeting, investing and saving. When it comes to helping cardholders and customers manage their credit they are providing them with free access to their credit score, as well as their full credit report.
The newly upgraded website is seen as a way to help customers increase their financial health on a variety of levels. "Financial health is so important for customers who want to make the most of their lives, and we have a role to play here," said Thasunda Brown Duckett, CEO of Chase Consumer Banking. "That means creating tools that help build savings habits and making it easier to grow their money wherever they go."
Credit scores, budgeting, saving and more
People who want to track their credit score and health can do so on the site via Chase Credit Journey. Besides getting their credit score and report for free they can create automatic alerts and check out the score simulator so they can determine how certain actions will impact their score.
There are also other tools available on the site, as well as via the mobile app. For instance, people can access Chase's new Budget Builder tool, which lets them actually create a real-time budget by taking a close look at their monthly expenses and income.
For individuals who want to save more, they are also introducing an Autosave feature, which lets them create recurring transfers that go directly from their checking account into their savings account. They can use the feature to save money on a weekly or monthly basis.
Investing for the future is important and the website also helps with this by giving user's access to a feature called You Invest by J.P.Morgan. This feature lets them long term investments online. Chase has also included a Portfolio Builder tool, so people can actually create their own personal strategy for investments, and build up their portfolio.
Chase Offers
On the site people can also check out ways to save money while they shop using Chase Offers, letting debit and credit cardholders access a variety of deals at not only retailers and merchants but restaurants too.
For more information, people can visit the website.