The content is accurate at the time of publication and is subject to change.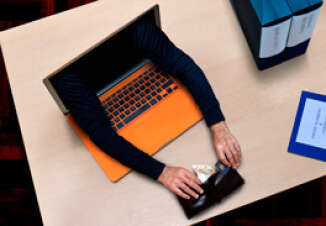 While you may be worried about cyber thieves and hackers stealing your financial information, it turns out that if you have been using your credit card to pay for holiday presents, you might have made the better and more secure choice, according to the AARP Fraud Watch Network.
Why? They say the protection and benefits afforded by credit cards, like liability protection, far outweigh the risks. "People tend to favor cash or debit cards because it helps people stay on track, budget wise," said AARP . "However, there is so much additional protection when using a credit card that it really is worth using over other payment methods."
With cash and debit cards liability is on you
The top reason for using credit cards is limited liability when credit cards are stolen or lost. If that happens, you are only liable for $50 due to federal law. On the other hand, if your debit or ATM card is used fraudulently you could end up being out a lot more money because many debit card issuers have limited liability policies, so you could be left holding the bag.
While it's helpful to keep an eye out for cyber thieves, there are also lots of pickpockets still on the streets because holiday shoppers are prime targets. As we all know if your wallet is stolen the cash is history, but once you call your credit card issuer, they freeze your accounts, and issue you a new card, so you can get back to shopping.
More protection and perks
These days credit card rewards are king for many of us, whether collecting miles and points, or getting cash back. And holiday shopping with your credit card can mean getting closer to that trip you're planning or socking away cash or points for something else. But credit cards also offer other benefits that can be very real a bonus when buying holiday presents including:
• Extended return policies
• Price protection
• Damage and theft protection
• Extended warranties
AARP rolled out the Fraud Watch Network in 2014 to give people tools and resources to combat scams and identity theft.