The content is accurate at the time of publication and is subject to change.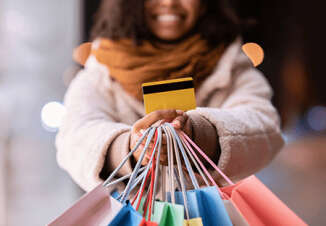 The Affirm Card will allow Americans to pay upfront from their bank account or pay later by using the buy now, pay later (BNPL) feature.
Affirm is a platform that allows users to pay for online purchases in small installments. Recently the company announced its plans to offer a debit card that can be used everywhere - in stores and online - and will give direct access to Affirm's pay-over-time functionality.
The new Affirm card basically combines a debit card and a credit card. It won't offer credit card benefits like rewards or protections, though. The card's pay-over-time feature may look similar to already existing Pay It Plan It feature from American Express, Citi Flex Pay (Citi is a Credit-Land.com advertising partner), and My Chase Plan, which allow credit cardmembers to set up installment plans to repay certain transactions on a fixed schedule.
The details of the new Affirm Card haven't been disclosed yet. Affirm promises that their card will have no fees (no late fees, no prepayment fees, no annual fees, and no fees to open or close your account) and says that installments are interest-free for eligible purchases. We also do not know what financing company is going to issue the cards.
The Affirm Card is expected to be broadly available later this year, and now anyone interested can join the waitlist to get early access.