The content is accurate at the time of publication and is subject to change.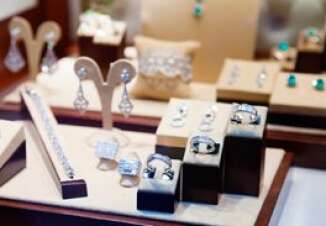 Alliance Data has inked a multi-year deal with Diamonds International, a large Caribbean duty-free jeweler, to run their credit card program and help grow their reach in the U.S., the Caribbean and others online.
The luxury retailer has several brands in its portfolio, including Tanzanite International, Diamonds International Watch & Design and Luxury of Time by Diamonds International, as well as more than 125 stores based in the U.S., the Caribbean and Central America.
This partnership is expected to enhance their credit card program, and to give customers more in terms of value, as well as expanding the company's reach with consumers. "This enhanced credit card program, in partnership with Alliance Data, will allow us to significantly expand the Diamonds International customer base and increase brand affinity by offering compelling financing offers, a simplified application process, and convenient account management tools," said Albert Gad, co-founder of Diamonds International.
"As a 'tier one' jeweler for U.S. cruise lines, we continue to define luxury in ports of call throughout the Caribbean and Alaska as well as through our website. Our credit program will provide a level of convenience and flexibility that makes our quality merchandise accessible to even more travelers and online shoppers," he said.
Customization is on the agenda
With this deal, Alliance Data will be instituting a program for Diamonds International that is customized just for them, helping to provide rapid approvals, incremental sales and boosted transaction size.
Diamonds International's credit program comes along with exclusive benefits for cardholders, including special financing options, and flexible payment options.
Alliance Data is excited that they are teaming with Diamond International, and looking forward to giving them access to their network. "As a true partner for the entire customer journey, we'll use our extensive promotional financing and cross-channel marketing expertise to enhance existing strategies to keep the Diamonds International family of brands top-of-mind with customers," said Melisa Miller, president of Alliance Data's card services business.