The content is accurate at the time of publication and is subject to change.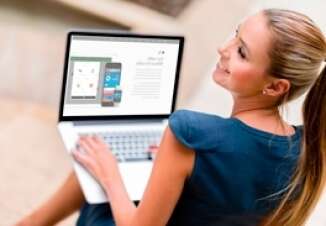 Financial companies are stepping up their efforts to attract young consumers, including making banking services mobile-friendly, offering alternative payment options, and introducing peer-to-peer lending - and Millennials are increasingly utilizing these alternative banking services, according to a FICO survey titled Millennial Banking Insights and Opportunities.
Millennials, defined as those born between 1980 and 1994, are twice as likely as older folks to use Apple Pay or Google wallet during the next year. Only 16% of people ages 35 and up said they'd use the mobile wallet payment systems, while 32% of Millennials planned to use them. Millennials on the younger end of the spectrum - those ages 18-24 - were even more eager to try other payment sources, such as PayPal and Venmo, with 56% of that age group saying they either already use them, or are "very likely" to use them in the near future.
The big picture, looking forward
Overall, many more people planned to begin using alternative banking services than reported already using them.
Looking at all respondents, across the generations, 18% of folks said they anticipated using a mobile wallet during the next year - though only 5% said they currently use one. Thirty-nine percent of them thought they would use some type of alternative payment system over the coming year, while only 21% are already using alternative payments.
Peer-to-peer lending services, which pair up borrowers with lenders, are slower to gain popularity, but are still picking up some steam. LendingClub and Prosper are two examples of peer-to-peer lenders. Only one percent of those surveyed said they'd used such a service, but 23% of Millennials said they'd consider trying peer-to-peer lending in the next 12 months. That makes them twice as likely to try peer-to-peer lending as Generation X, and ten times more likely than Baby Boomers.
Alternative banking ready to take off
David Vonk, chief of North American banking practice at FICO, said alternative banking is poised to take off over the next year. "We already know that Millennials are inclined to conduct common banking activities through the digital channel," said Vonk. "While alternative banking may still be in its infancy, it has the potential to grow rapidly, especially as the Millennial generation enters its prime and pushes these services to the forefront of its banking agenda."
The Millennial Banking Insights and Opportunities survey was conducted online in August 2014 with 908 bank customers in the U.S.