The content is accurate at the time of publication and is subject to change.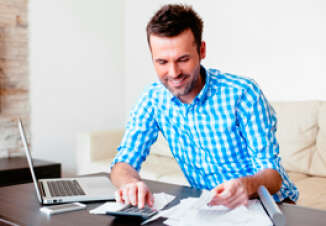 FICO, LexisNexis and Equifax have joined forces to create credit scores for unbanked customers, those that don't have a traditional checking or savings account. The pilot program has the potential to impact 15 million people.
This new initiative will give a dozen of the biggest credit card issuers in the U.S. a way to determine how creditworthy people are by using alternative data. This means that individuals who in the past would be unlikely to be able to get credit, may be able to soon.
"Working with Equifax and LexisNexis, we set out to help unbanked, under-banked and disadvantaged people gain equal access to the standard credit products enjoyed by millions of Americans," said  Jim Wehmann, FICO's executive vice president for Scores.
"We're excited by our pilot program's strong results thus far. FICO's focus is on expanding access to credit; not simply scoring more people. Our approach also addresses a paradox for people seeking their first traditional credit product – you often need a credit history before you can get traditional credit."
The pilot program is currently underway, and expected to be finished over the next few months, with the new alternative scores hitting the market later this year.
It's all about the research
FICO did the research and found that alternative data like utility bills, telecommunications information and property records provide a reliable way for them to create a score for individuals who do not have enough data on record to create a FICO score. Equifax will be providing information gained from sources like telecommunications and utility bills, while LexisNexis will bring property and public records into the equation.
This new FICO score is in compliance with the regulations used to extend credit to people. It is expected that these new credit scores will result in millions of unbanked people getting credit.
No new infrastructure needed
The new score is designed to work in hand in hand with the already existing FICO Score, so banks can use the alternative score without needing to replace systems they have already developed. For issuers this means that the cost of using this new score is reduced, while the timeline for implementation is accelerated.
"Card issuers are seeking opportunities to safely expand access to credit based on new data sources that are reliable, compliant and predictive and we have received an incredible response to this pilot program," said Rick Trainor, CEO, LexisNexis Risk Solutions, Business Services.