The content is accurate at the time of publication and is subject to change.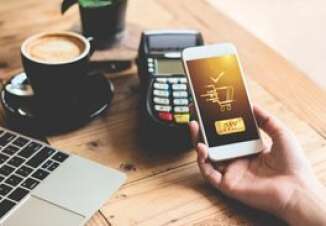 Digital payments make shopping or settling up the bill with friends and family easier, and now American Express and PayPal have inked a deal to help streamline digital payments for people paying with American Express via Venmo and PayPal. With this expanded partnership they will be paving the way for cardholders use points when paying via PayPal at online retailers. They are also exploring ways to give them a way to make payments to their friends and family via both PayPal and Venmo when using the American Express mobile app.
Is that all? No, they will also be looking at ways to give cardholders access to new digital experiences and products to make their life easier. "Together we will streamline and expand the online and mobile payments experience for our Card Members, helping us become a more essential part of their digital lives," said Stephen J. Squeri, Chairman and CEO, American Express.
"This strategic partnership with PayPal will open up the use of Membership Rewards points at more small and medium-sized businesses than ever and make peer-to-peer payments more seamless for Card Members," he added.
More features
When this partnership is in full swing American Express cardholders will have access to a wide range of additional features to streamline their experience. For instance, cardholders will be able to add their American Express cards directly into PayPal's mobile wallet, whether they are using the mobile app or the website.
When their American Express bill is due they will be able to pay it using a balance in PayPal or Venmo, due to the integrated PayPal Instant Transfer feature.
Cardholders will also be able to more quickly find their American Express Cards when they are using the PayPal wallet.
American Express and PayPal will be working on bringing these new features to consumers throughout 2019.
Getting tokens
PayPal is set to also become part of the American Express Token Service, along with keeping their global card acceptance relationship in play.
This partnership is also seen as a way to give cardholders a better experience. "This partnership is the product of our companies' strong commitment to create innovative payment experiences that utilize both organizations' core assets, including the ability for customers to pay with American Express Membership Rewards points and the integration of peer-to-peer payments into the Amex app," said Dan Schulman, President, and CEO, PayPal.
"Our new partnership expands PayPal's ubiquity and enables us to offer consumers and merchants new and innovative product experiences. We are pleased to partner with American Express as it is a clear demonstration of positive innovation for our customers that is made possible through partnership," he added.