The content is accurate at the time of publication and is subject to change.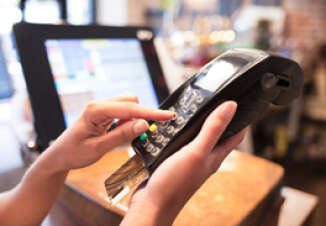 Cyber security is on everyone's mind these days, and to ramp up for the launch of the new EMV technology designed to help make using credit and debit cards safer for consumers and businesses, American Express has rolled out its Small Merchant EMV Assistance Program.
This is a nationwide reimbursement program with a war chest containing $10 million to fight fraud. It also includes a program intended to speed up the adoption of EMV payment terminals by small businesses. The campaign will also educate merchants about the security benefits of EMV technology, something American Express believes is necessary to make the initiative a success.
"Unfortunately, many small merchants do not know about EMV or what they need to do to take advantage of it. We created the Small Merchant EMV Assistance Program to help them. By providing financial and educational assistance, we hope small merchants more quickly adopt EMV so they can ensure their customers feel safe when shopping at their stores." said Anré Williams, President, Global Merchant Services, American Express.
As of October 2015, merchants in the U.S who experience certain kinds of point-of-sale fraud and do not use EMV-enabled payment terminals will be held liable for costs.
To expedite their conversion small businesses can request a one-time $100 reimbursement from American Express once they have upgraded to an EMV terminal. In order to qualify for the reimbursement, which is issued as a $100 American Express gift card. U.S. merchants must have less than $3 million in American Express charges annually and submit their request before April 30, 2015.
Additional information is available via the website.
Small Merchants worry about fraud says study
More than two thirds (67%) of small merchants felt that payment-card fraud prevention was a very important part of running their business, according to the American Express EMV Preparedness Survey.
A little over half (52%) of respondents felt that they had more to fear from cyber criminals than their larger counterparts. Why? The reason was simple --larger companies had greater access to experts and more money to invest in prevention.
Yet even with these concerns more than a third were on the fence about converting to EMV payment terminals, or weren't planning on doing it at all, with more than half of that number citing the cost of conversion as the reason.
The American Express EMV Preparedness Survey was conducted from October 7–14, 2014. The online survey queried 500 owners/managers of U.S. small businesses with an overall charge volume of less than $3 million in the U.S.