The content is accurate at the time of publication and is subject to change.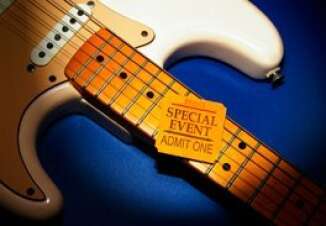 American Express has inked a deal with LaneOne, a digital ticketing platform, and with this agreement cardholders will be able to snag concert tickets two weeks before everyone else. The seats reserved for American Express cardholders are located in the first 10 rows giving them a great way to experience the show.
LaneOne's newest platform was recently rolled out, and along with being able to pick up concert tickets people will also be able to buy a variety of extras, including preferred entrance, lounge access, food and beverages, and a parking or ride-share credit, as well as get access to LaneOne ambassador support.
American Express is excited to be able to give their cardholders access to more entertainment options. "Our entertainment platform was created thirty years ago with the intent of bringing our Card Members closer to the artists they love, so we're thrilled to introduce LaneOne's exciting new digital ticketing platform to music lovers," said Deborah Curtis, Vice President, Entertainment Marketing & Sponsorships at American Express.
"As a totally digital experience, the LaneOne services and mobile app is so easy to use and delivers a seamless experience from ticket purchase through the entire concert experience, with a dedication to service that matches our own," she added.
Early access to the Harry Styles tour and more
With the rollout of LaneOne, cardholders began getting early access to shows, including the Eagles tour. And cardholders will be able to buy tickets and access LaneOne offers for the upcoming Harry Styles shows. The two-week window for cardholders for the Styles tour starts on February 7.
Tickets and extras can be purchased through the website, which also offers more information about the platform and upcoming shows at www.laneone.com.
The partnership
LaneOne is excited about the partnership with American Express. "American Express was our first and only choice when developing our business strategy and launching LaneOne," said Eric Johnson, CEO of LaneOne.
"The brand's exemplary reputation and focus on entertainment's biggest events allows LaneOne to reach the right consumers and provide a premier and seamless experience through our platform and services" he added.
LaneOne is the result of a partnership between Azoff MSG Entertainment and Live Nation Entertainment.