The content is accurate at the time of publication and is subject to change.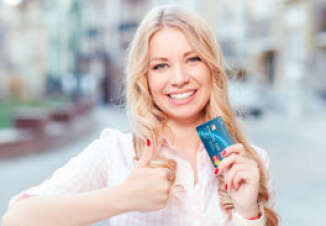 While some may have thought that it would take time for Americans to get used EMV or chip-based credit card technology, that does not seem to be the case, according to MasterCard. In fact, it's quite the opposite. Americans are quickly becoming accustomed to the tech, that has them dipping their card into the terminal rather than swiping.
This is good news considering 67% of credit cards issued by MasterCard in the U.S. are now chip-enabled representing a 51% increase since the conversion began in October of last year. These new cards can now be used in 12 million shops and locations across the U.S. which have upgraded to the new terminals--a 121% increase in participation.
The changeover is seen as a way to better protect consumer's data and prevent hackers from getting their information because they are much more difficult to counterfeit than stripe-based cards that you swipe at the register.
"Chip technology is an essential upgrade to better protect consumers and businesses," said Catherine Murchie, senior vice president of North American Enterprise Security Solutions for MasterCard. "Other countries that have already adopted chips have seen significant reductions in counterfeit card fraud over time – as much as 60, 70 or even 80 percent. The U.S. industry continues to work together on EMV to generate similar results."
Moving fast with EMV
Over four years ago MasterCard rolled out its EMV and future of payments roadmap, and began working with merchants, as well as financial institutions, terminal manufacturers, acquirers and processors to get the conversion started.
They are also part of the Payments Security Task Force, as is Visa, which in 2015 forecast that by the end of 2017, 98% of cards being issued in the U.S would be embedded with EMV chips. They are reportedly on track to do that if the trends with merchant conversions continue. This projection would put them on track to outdo areas around the world that started the rollout decades ago.
Merchants who do not make the conversion could be in for a big surprise because they may well be responsible for losses from hackers and fraud, which was not the case before the new technology was introduced.